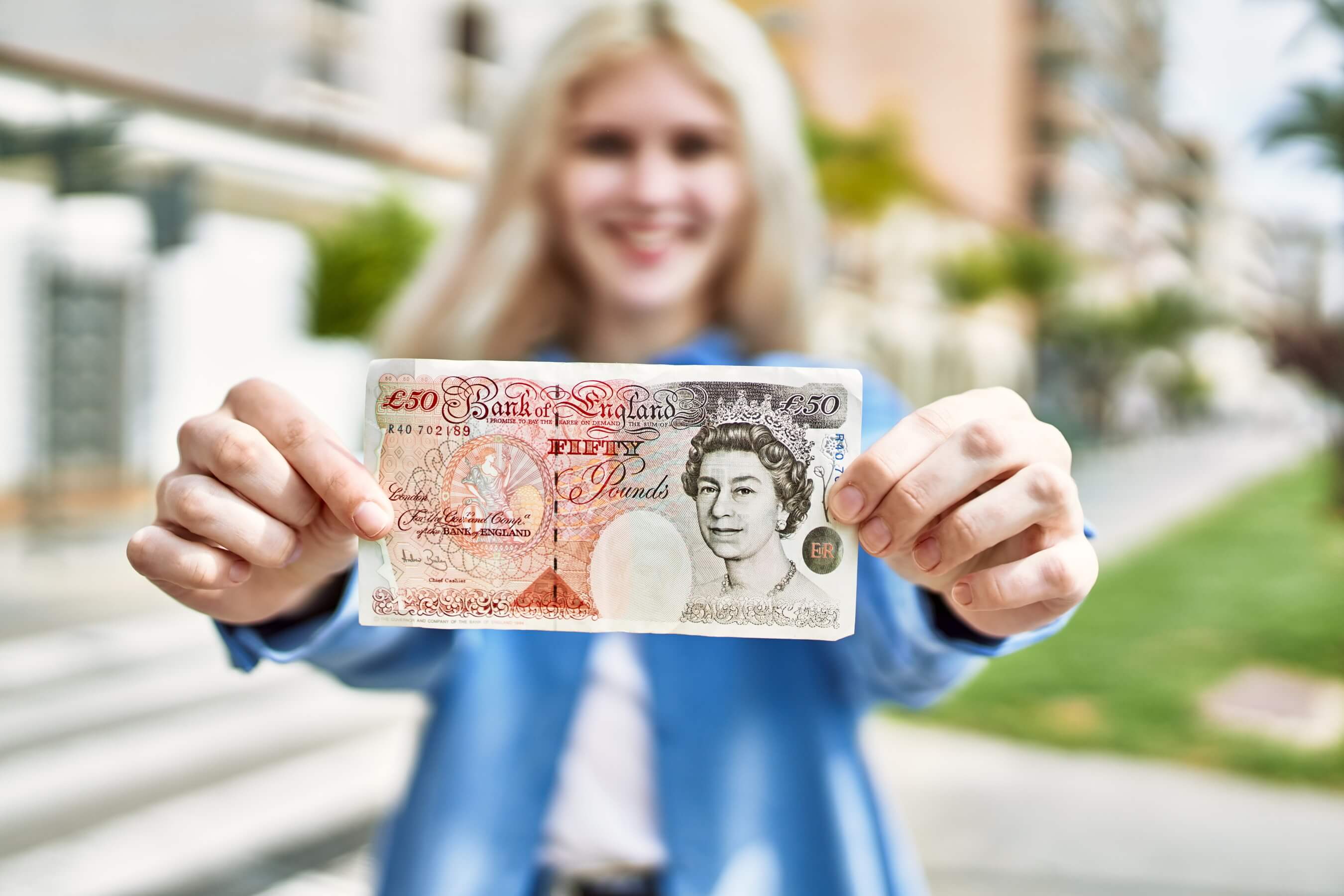 The British pound sterling — colloquially known as the pound, quid, bob, and countless other names — is thought to be the oldest currency still in circulation. This resilient currency has endured for over 1200 years, and remains the fourth most traded currency in the world behind the US dollar, Japanese yen, and European euro.
The pound has had a bumpy ride in recent years marked by several notable declines, and American travelers can now enjoy a conversion rate that is far more favorable to the dollar than at most other points in modern history.
Better still for American travelers, the British pound effectively unlocks four countries for the price of one: England, Scotland, Northern Ireland, and Wales.
Interested in learning more about this storied currency? Considering booking that trip to explore your ancestral roots? Read on.
Brief History of the British Pound
As mentioned, the British pound is the official legal tender for the entire United Kingdom, which encompasses England, Scotland, Northern Ireland, and Wales. Issued by the Bank of England, the pound takes its name from the measuring system once used to value its coins.
The historic strength of the pound can be traced back to the long history of the British Empire. Notable recent fluctuations include the economic fallout from the historic Brexit vote — which brought the pound to a 31-year low — and a disastrous 2022 budget proposal that rocked the pound's value, bringing it briefly to near-parity with the US dollar.
Although the pound's value has stabilized somewhat, its relatively weakened value makes this an excellent time to plan that long-awaited trip to the British Isles.
Traveling in the UK
With no language barriers or extra visa requirements, the UK is especially easy for American travelers to visit: all you need is a plane ticket and a valid passport (with the usual six months of extra passport validity recommended).
Once there, travelers have a vibrant culture to explore, and an extraordinary train network to facilitate their journey. Whether it's the bustle of London — the most visited city in Europe, and one of the museum capitals of the world — the world-famous wonder of Stonehenge, or the countless castles dating back thousands of years, the UK has an enormous amount to offer.
Before Your Trip
Although the UK may be among the easiest transatlantic travel destinations an American can visit, it is still important to do a bit of currency planning beforehand.
Although the UK has become increasingly cashless, arriving at your destination with at least some local currency pocket money is a no-brainer — particularly if you're bound for a more rural area. Given the exorbitant exchange rates applied in airport kiosks, the general rule of thumb is: the farther from the airport you acquire your pounds, the better. While some US banks will allow you to exchange dollars to pounds for free, others charge a fee under a certain minimum, and others won't offer the exchange service at all.
How we can help: If your local bank doesn't offer a pound exchange service, or if you prefer the convenience and privacy of our direct-to-your-door exchange service, consider acquiring some pounds with us before your trip. You can order all the pounds required for your travels in a number of denominations, including a next-day shipping option if you're in a hurry. When FedEx arrives, you simply hand them a check in exchange for your currency and you're ready to travel — no trips to the bank, and no highly visible acquisition of money at an airport kiosk.
During Your Trip
Armed with some cash, it's worth thinking about how you will be spending money throughout your UK trip.
While a credit or debit card can be a good option, spending abroad with the right card is key. It is not uncommon for certain cards to charge a pesky foreign transaction fee, generally ranging from 1% to 5% of your purchase total. It's well worth your time to check the fine print of your cards before using them abroad.
By contrast, credit cards geared toward travelers will tend to waive foreign transaction fees while simultaneously offering special rewards for travelers. Credit cards also generally offer better fraud protection than debit cards, which is a worthwhile security consideration when spending money abroad.
Be aware that using credit cards in the UK does cause a potential "chip-and-pin" issue: basically, finding yourself at a point-of-sale system requiring a 4-digit PIN that most American credit cards don't have (US credit cards operate on a separate chip-and-signature system). It may be worth contacting your credit card company to secure a PIN beforehand, or to be prepared to have a secondary payment option available if this issue arises.
As in the US, you may also encounter credit card minimum fees, which is another good reason to be carrying at least some cash. And while you may be able to easily acquire more pounds via an ATM, be aware that currency conversion fees can apply here, as well.
After Your Trip
Upon your return to the US, you can easily sell your remaining currency back to us without needing to wait in line at a bank. Simply enter your transaction on our website, and we'll send you a printable label that you can package and drop off at any FedEx location. One day after we receive your pounds, you will receive a deposit in your bank account of choice, or a check in your hands via FedEx delivery.
Here's to a great UK trip.