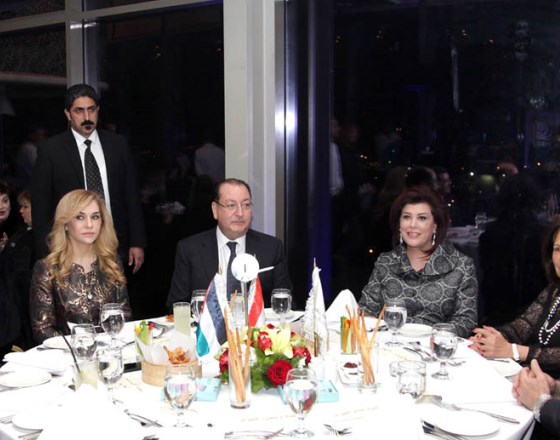 Iraqi ambassador in Amman, Safiya al-Suhail, valued the Kingdom's continued support for her country, expressing keenness to develop and boost economic and commercial ties with Jordan.

During a reception organized Tuesday evening by the Iraqi Business Council (IBC) in Amman, Suhail stressed the need to develop and facilitate all procedures for Iraqi traders, investors and firms through cooperation with various stakeholders and concerned officials from both countries.

The ambassador commended the Iraqi council's efforts, and its success in forging a number of memoranda of understanding and economic cooperation with industrial and commercial unions both in Jordan and many other countries.

Chairperson of the IBC in Amman, Majid Sadi, expressed his country's appreciation for all facilities provided by the Kingdom to the Iraqi investors, stressing that Jordan for many years Jordan was the main gate for Iraqi economy .

He pointed to council's efforts to promote the Basra-Aqaba oil pipeline project aims at importing crude oil from Basra to the port city of Aqaba.
original source: http://www.petra.gov.jo/Public_News/Nws_NewsDetails.aspx?lang=2&site_id=1&NewsID=240790&CatID=13