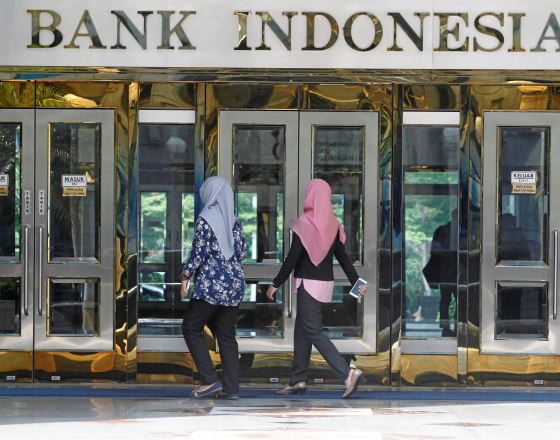 Indonesia's central bank on Friday held steady the 7-day reverse repurchase rate, its new main policy rate, as expected.
The new key rate, which Bank Indonesia (BI) also uses for one week reverse repo contract with commercial banks, was left at 5.25 per cent.
In line with a previous announcement, the central bank cut its overnight repo rate to 6.00 per cent to peg it 75 basis points (bps) above the new main rate. The deposit facility rate was kept at 4.50 per cent.
In a Reuters poll, a slim majority - 12 out of 20 - said BI would hold the rate steady on its debut as a benchmark. The other eight analysts predicted BI would cut it by 25 basis points.
This year, the central bank slashed its previous benchmark, the 12-month reference rate, four times by a total of 1 percentage point.
Indonesia's economy grew at the strongest pace in 10 quarters in April-June, but loan growth only picked up modestly, an indication that BI's previous rate cuts have yet to boost lending.
original source: http://www.businesstimes.com.sg/government-economy/indonesian-central-bank-holds-new-key-rate-steady