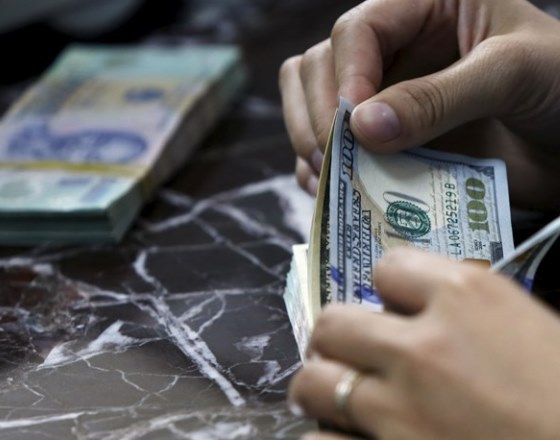 Vietnam's central bank may order banks to collect fees for keeping dollars in an attempt to thwart hoarding of the greenback, Governor Nguyen Van Binh has said.
Binh made the remark in an interview with Tuoi Tre newspaper published Monday, less than two weeks after the State Bank of Vietnam cut the ceiling on dollar deposit rates to zero from 0.25 percent for individual accounts.
"The ultimate goal is that everyone has to withdraw the Vietnamese dong for use even if they have a legal source of dollars," the newspaper quoted him as saying.
Besides, the central bank would control the dong-dollar exchange rate more strictly, he said.
The SBV has kept the reference rate at 21,890 since August 19, and the dong can be traded up to 3 percent on either side of that.
"The stable reference rate and the trading band of 2-3 percent have made dollar speculators believe they can earn profits," Binh said.
"So the State Bank of Vietnam is preparing to adopt a new mechanism. The dong/dollar rate will be changed frequently, even on a daily basis.
"This will create a huge risk of loss for speculators."
The market reacted immediately following Binh's remarks. Vietcombank sold the dollar for 22,510 dong late Monday, compared with 22,547 last Friday. The dong was earlier on a losing streak.
Binh said once dollar hoarding stops the interest rate on dollar deposits would be raised.
 original source: http://www.thanhniennews.com/business/fees-on-dollar-deposits-likely-vietnam-central-bank-chief-57510.html