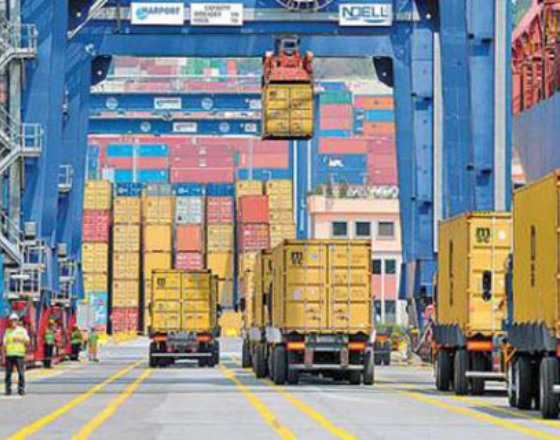 Afghan traders say they have potentially lost millions of dollars since the Pakistan border was closed two weeks ago, leaving fresh fruit to rot instead of being exported. 
The closure of the Chaman crossing, which is used by the public, local trucks and NATO supplies, was prompted by the alleged burning of a Pakistani flag by a group of Afghans. 
Deep-seated diplomatic tensions rooted in disputes about tackling militancy and the legitimacy of the existing border have been exacerbated in recent months after cross-border firing killed soldiers from either side earlier this year and fueled the distrust many Afghans have for the Pakistani government. 
The Afghanistan Chamber of Commerce and Industry (ACCI) said the financial loss since then has reached millions of dollars though its Vice President Khan Jan Alakoza told Anadolu Agency they were not sure exactly how much had been lost. 
He said the Chaman border would usually see tens of thousands of fruit boxes exported to Pakistan but now more than 2,000 trucks were stranded and are charging exporters $100 per day.
"We have requested President Mohammad Ashraf Ghani intervene and resolve the matter with the Pakistani authorities," he said. 
Musafar Qoqandi, spokesman for the Ministry of Trade and Industries, said the Afghan ambassador in Islamabad is busy in talks with the Pakistani authorities over the issue. 
With Afghan trucks loaded with fresh fruit stranded on other side and supply trucks for NATO troops waiting on the other, border forces from the two countries have had several meetings in failed attempts to defuse the situation.
original source: http://www.worldbulletin.net/border-closure-means-heavy-losses-for-afghan-traders/176827/border-closure-means-heavy-losses-for-afghan-traders