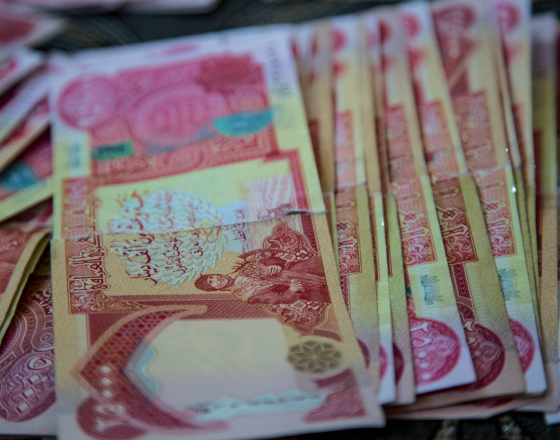 Sulaimani police detained an Iranian national after he was caught using counterfeit Iraqi dinars in the central marketplace, according to a police statement released on Saturday.
The Sulaimani Police Directorate released a statement to its official Facebook page saying the man from Sanandaj (Sina) was taken to a local security agency (Asayish) office.
"The person is from the [Iranian] Kurdish city of Sina, and he had IQD 4.6 million ($3,830 USD), all of which was in 25,000 notes," the statement said.
Sulaimani Asayish officers arrested members of two counterfeit rings last month in a crackdown on forged bills circulating in the region.
According to an Asayish statement in December, one ring was caught with IQD 7.5 million ($6,250 USD), while a second group was apprehended on Dec. 14 with IQD 625,000 ($520 USD).
Local authorities have warned residents and currency exchange offices to be on the lookout for counterfeit bills in circulation, especially as the dinar's value dropped against the U.S. dollar in recent days, adding to financial concerns in the region.
The Kurdistan Region has been dealing with an economic crisis since a dispute with Baghdad saw its share of the federal budget delayed and eventually cut in 2014 and 2015.
The fall in global oil prices, the fight against Islamic State (IS) militants and an influx of Syrian refugees and displaced Iraqis to the region have also strained the Kurdistan Regional Government's economy.
As a result, Kurdish officials have repeatedly said the government does not have enough money to pay for basic services and salaries for civil employees and for Peshmerga on the frontlines in the war against IS.
original source: http://nrttv.com/EN/Details.aspx?Jimare=4877