50 Iraqi Dinar Bank Note
The front of the note displays the grain silo of Basrah, which can process 60,000 tons of grain per hour.
The back displays a picture of date palm trees, of significance because Iraq was the largest producer of dates at one time with over 600 varieties.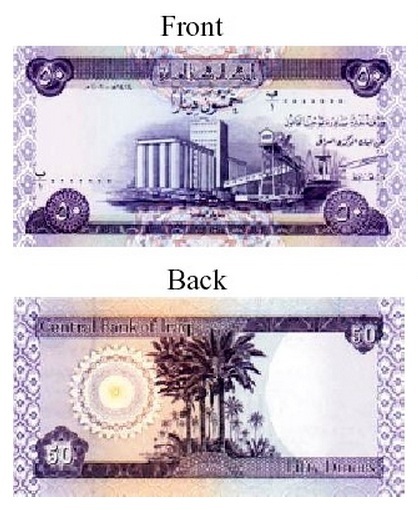 The security features can be found here.