1,000 Iraqi Dinar Bank Note
The front of the note displays an ancient gold coin used in the region before modern bank notes and coins were created.
The back of the note displays Al-Mustansirya University, located in Baghdad. Established in the mid-thirteenth century, it was the most prominent university of the time period in the Islamic world.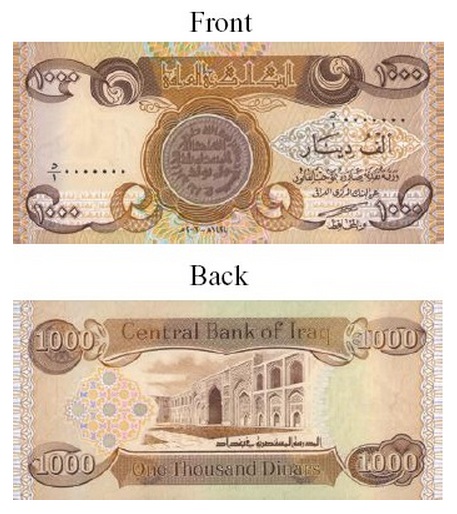 The security features can be found here.